If I could have bottled up the smell of this cake cooking, I would! Yankee Candle's got nothin' on actual baking apples and cinnamon!
So, this goddamn cake was and is amazing! It wasn't that difficult to make either, which is always nice. PLUS, I already had all of the ingredients in the house, so it was a win/win situation.
Apple Cider Pudding Cake aka Fall in Cake Form
Cake
1 cup flour
2 teaspoons baking powder
1/4 teaspoon salt
1/4 teaspoon baking soda
1 teaspoon cinnamon
1/2 teaspoon ginger
1/4 teaspoon nutmeg
1 large egg
1 cup packed brown sugar
1/3 cup milk
2 tablespoons melted butter
1 teaspoons vanilla
2 cups chopped Granny Smith apples
Boiling Mixture
1 cup apple cider (apple juice can be substituted if apple cider can't be found)
1/2 teaspoon cinnamon
1 teaspoon vanilla
1/2 cup brown sugar
Streusel
1/4 cup flour
1/4 cup brown sugar
2 tablespoons cold butter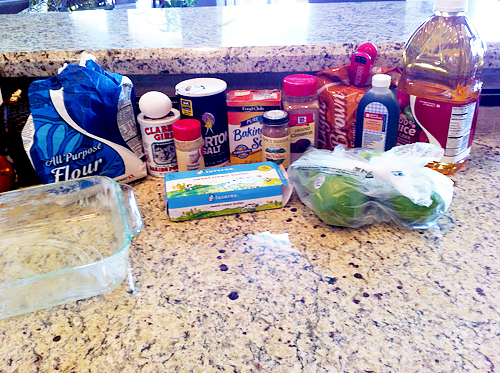 Directions
Butter an 8x8 inch square baking dish. Heat oven to 350 degrees.
In a bowl combine the flour, baking powder, salt, soda, 1 teaspoon cinnamon, ginger and nutmeg. In another bowl, whisk together the egg, 1 cup brown sugar, milk, melted butter and 1 teaspoon vanilla. Stir in dry ingredients until just combined. Gently fold in apples. Spread in prepared pan.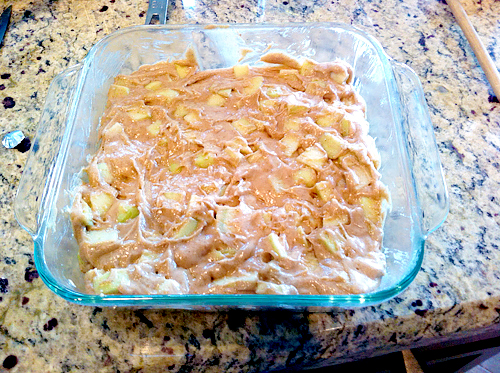 In a small saucepan, bring apple cider, 1/2 teaspoon cinnamon, 1 teaspoon vanilla and 1/2 cup brown sugar to a boil.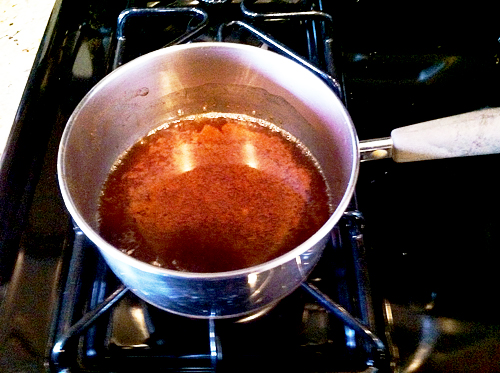 Pour slowly and carefully over the batter.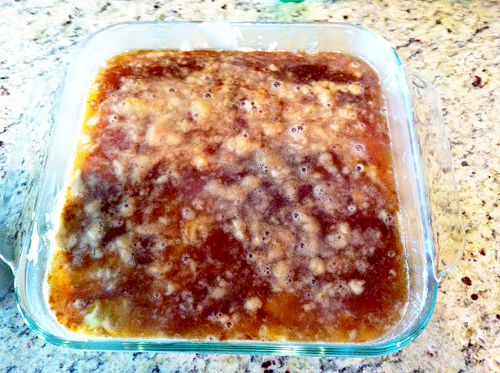 Bake for 35 minutes. Meanwhile, cut butter into streusel ingredients with a fork or pastry blender until butter is cut and mixture is crumbly. After the cake has baked for 35 minutes, sprinkle streusel topping evenly over the cake and bake 8-10 minutes more.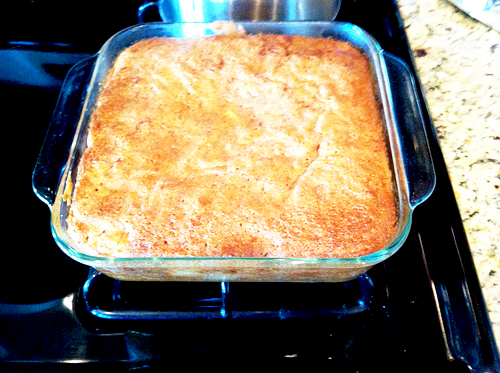 My streusel may not be pretty, but still tastes damn delicious!