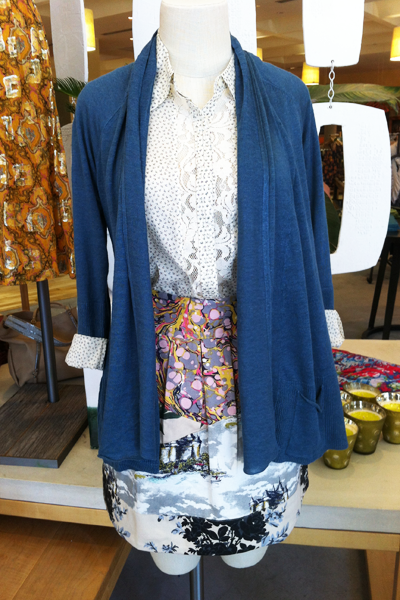 This. This entire damn outfit. LOVE.
I went to the Anthropologie at Kierland Commons and this was the outfit they had on display right when you walk in the door and I just KNEW that I had to share it with the world, or the select few individuals who visit my humble abode on the internets! It is ADORABLE and I love everything about it!
I love to mix prints, patterns, textures, colors, everything and this outfit has it all! Throw in some super cute shoes and it would be my most favoritest outfit of all time!
Cardigan - $88
Shirt - $78
Skirt - $88
Possible shoe options
Furina Mary-Janes (Turquoise) - $100
Joppa Pumps - $168
Handpainted Cosimo Flats - $258
Mantequilla Oxford Heels - $398