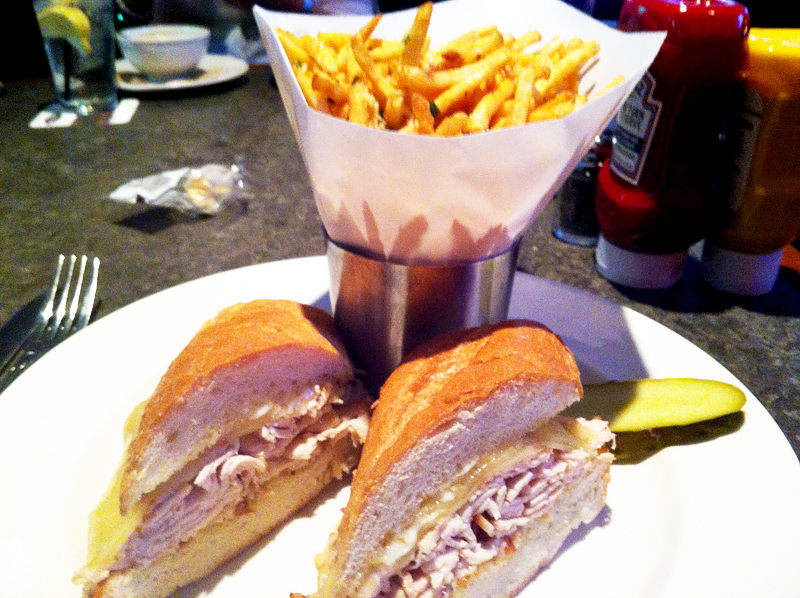 This place is amazing. Seriously. Amazing. Whenever I venture on up to Scottsdale for some retail therapy, I always go to Yard House for lunch. They've got fantastic drinks, food, desserts, everything!
The last time I went, I got their Roasted Turkey Melt with Truffle Fries. Little word of advice: ALWAYS. GET. THE. TRUFFLE. FRIES.
Roasted Turket Melt
fresh carved turkey with swiss, pickled jalapenos, and mayo on garlic bread
Truffle Fries
with shredded parmesan and herbs
YUMMY!